May 18 2020
The Frame Team

A note from the Co-Directors:

As a student run gallery, we have a dynamic position within the CMU arts community. We are committed to celebrating and amplifying the projects and perspectives of our peers. In past years, the Frame has been a place to foster creative practices and a place to gather and build community. This year we are excited to embrace the challenges of the time, moving forward with a slightly different outlook to continue this mission. Our team intends to support the Frame, while finding inventive approaches to any restrictions that might arise. We hope to promote further virtual engagement and continue the work of our fantastic predecessors.
We would like to acknowledge Coco Allred and Zach Rapaport for all the time and effort they poured into the Frame. As advocates for our community, their work has given us the ability to renovate the Frame's gallery space! We truly appreciate how this will impact the longevity of the Frame and our ability to cultivate pride and authorship for future exhibitions. A huge thanks to them both and the work of those before them.
Please feel free reach out to us. Tell us how we can further support creative practices in our community! –Jen Deluna and Iz Horgan






Co-Director
Iz Horgan
Junior, School of Art


My art practice focuses on negotiations of subjectivity and objectivity regarding personal narratives, selfhood, and womanhood. I gravitate toward pastoral subjects and invented lore. These explorations are often performative, emerging out of durational effort and ephemeral objects. Last year, I was lucky enough to exhibit my work at the Frame twice. Both experiences were formative moments in my undergraduate career, and I am eager to be a part of the Frame team. As a co-director, I look forward to celebrating creativity, collaboration, and innovation in the coming year.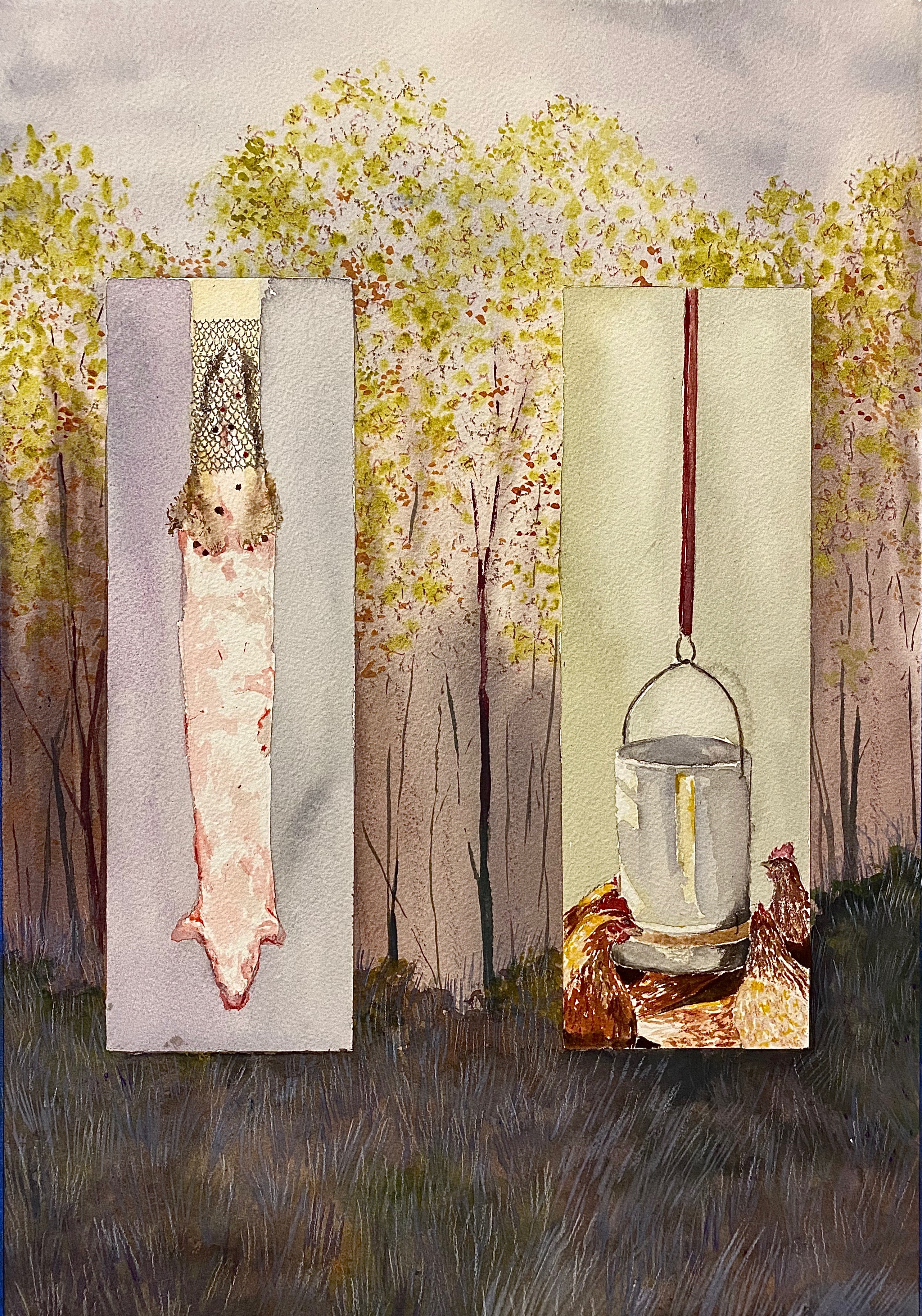 Co-Director
Jen Deluna
Senior, BFA School of Art

In my work, I find myself dealing with nostalgia and intimacy, drawing upon found imagery. I work on combining different concepts of figuration and form.
I am so excited for the opportunity to work alongside the other members of The Frame team. With the upcoming renovations and the uncertainty of Covid-19, I know this will be an unprecedented year for The Frame. I am committed to continuing to forward the mission of The Frame Gallery. I am confident in our ability to continue to display and promote student artwork in the community.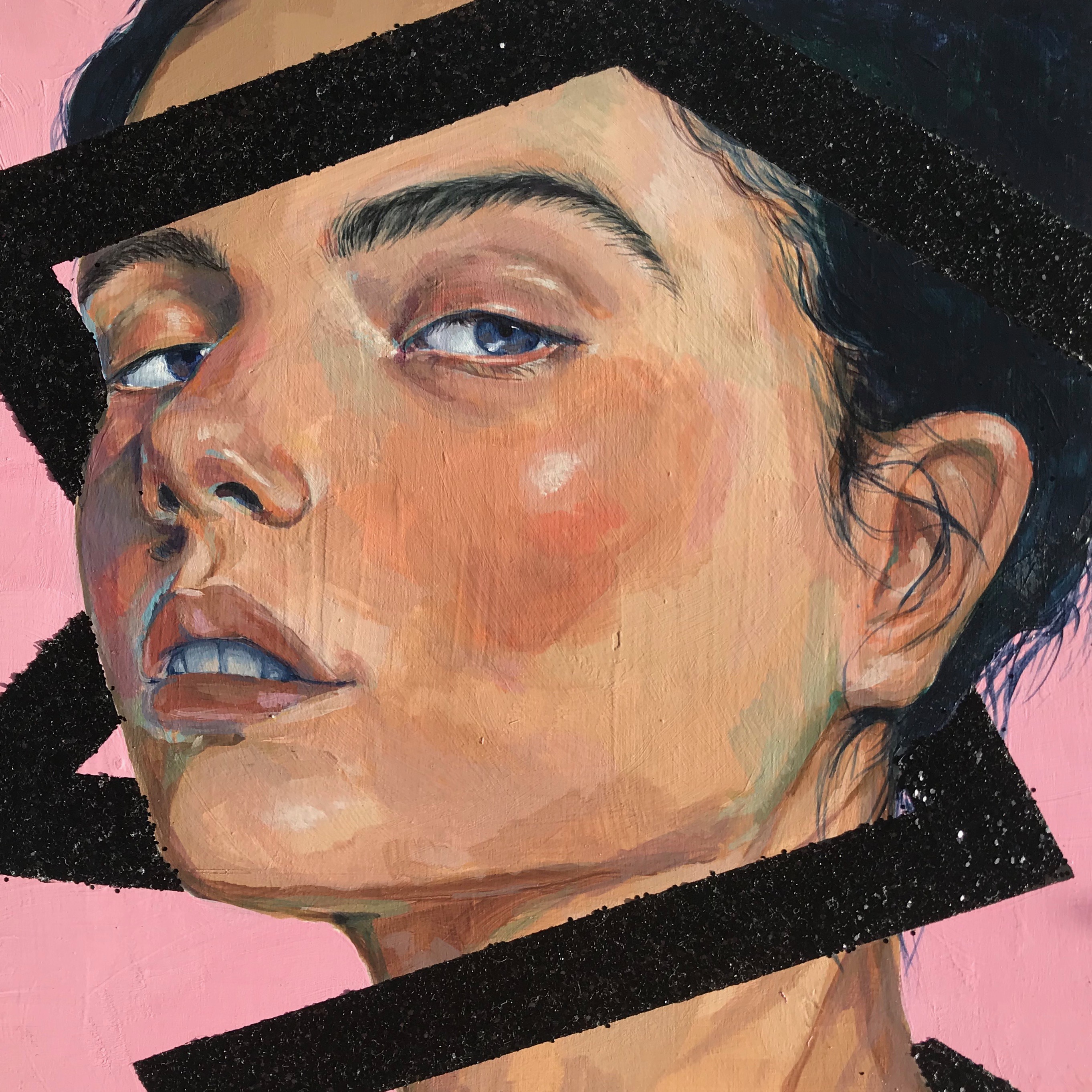 Business Manager
Moxie Duncan-Tessmer
Junior, BFA School of Art

My work is personal and narrative, often exploring experiences and emotions specific to me through the combination of artifacts, drawing, painting and video. Although the story my work tells is not always entirely decipherable by the viewer, my goal is to create a piece that resonates on an intimate level with something that can be understood by almost everyone. Although my love of wawa or stories from my childhood may be themes in my work, the central issues I'm concerned with are gendered bodies, feelings of guilt and neuroticism and the corruptive passing of time.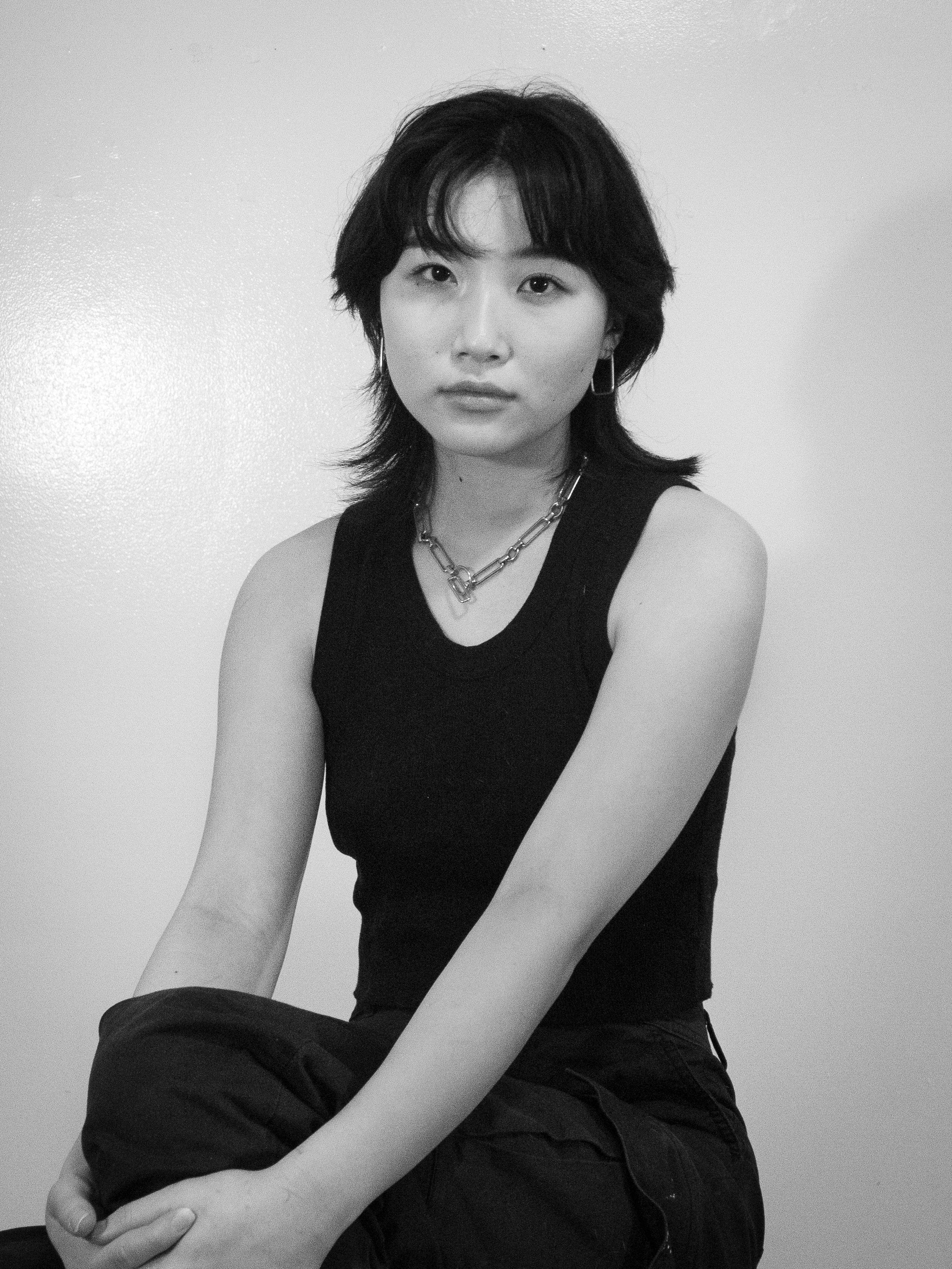 PR Director
Davine Byon
Junior, Video and Media Design, School of Drama

As a projection artist dependent on "unsightly" equipment, I am interested in how performance can invite transparency, grit, and humility into formal spaces such as theaters and galleries. In addition to my collaborative work, I research ways in which definitions of liveness and immersion highlight parallels between the performing and visual arts and the institutions that house them. The current situation under COVID-19 poses a unique challenge (and stressor) for us artists, and I look forward to exploring methods of exercising engagement and connecting communities despite distance.